The Book Thief
by
Markus Zusak
My rating:
2 of 5 stars
WARNING: grammar-typo-whatever errors everywhere! ignore! not in the right mind!
So....that was it..the book thief.
I don't know what is the hyped about. Why I feel like I am the only one who did not like this book in this world. why? Was it because I don't understand what Markus wanna tell about? It is just a story of a book thief! It is just a story and just a story! The only thing that I love about is the drawings in the book. I got excited, and always looking forward for the sketchings and when that times came I will be smiling like a kid reading a cartoon comic. I tried hard and pushed myself to like it but no. I failed. At least I got to finish this book because I bought it and it cost a fortune! Oh, let me tell you this. I just surveying books in the bookstore and I found this book and it turned out to be the last book in the bookstore, so , of course I have to buy it but then the price tag is not the same as the price tag pasted on the book which cost a lot more money to pay. But I still determined to buy it but...I got dissapointment!
hmmm let me think what to write..took me a few days to write this review
1. i got to learn about germans street, life and culture set in world war II. and even some of their foul languages . may be help me to curse without anybody who don't read around me notice that i am actually cursing.
2. i got lost track from the story. okay it was so slow like really really slowww. of course i got distraction.
3. when i lost from the original track, i lost my interest towards the plot itself.
4. no emotion at all. i didn't get it why so many people cry for this book almost for everything happened throughout the entire book. am i the only one who didn't feel anything at all. like hell nothing happened? i just dont get it. why???
5. marcus, u are so great at decribing the details. seriously. sometimes it was too beauty made me to skip all the beauties written. (sorry no hard-feeling). but it is beauty really.
6. character development? yeah i can say that was a great achievement so far.
7. sometimes there were just useless events that should not be included in the book. something that its totally all right if u just skip that or whatsoever happening, stealing, running,cursing.
8. it really changed your life?? whhhat?
9. it did not caught my special attention.
10. yeah i like the characters ..but just enough to continue
11. regret?? mmm sadly yeah..
10. consider to reread..y? because maybe i will find the true beauty for the second time reading. yes but not this soon.
mmm ..mmmm..this had placed me into reading slump! gahh!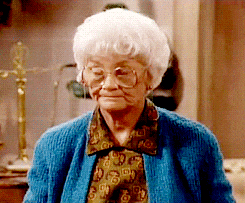 View all my reviews