Genre
: Fantasy, Adventure, Romance
Series
: Falling Kingdom #3
In GATHERING DARKNESS, book three of the New York Times bestselling Falling Kingdoms series, the stakes have never been higher as three teams push forward on a race to find the Kindred, the four elemental crystals possessing ancient all-powerful magic, first:

Prince Magnus has just witnessed torture, death, and miracles during the bloody confrontation that decimated the rebel forces. Now he must choose between family and justice as his father, the cruel King Gaius, sets out to conquer all of Mytica. All Gaius needs now are the Kindred - the four elemental crystals that give godlike powers to their owner. But the King of Blood is not the only one hunting for this ancient, storied magic...

• THE KRAESHIANS join the hunt. Ashur and Amara, the royal siblings from the wealthy kingdom across the Silver Sea, charm and manipulate their way to the Kindred, proving to be more ruthless than perhaps even the King of Blood himself.

• THE REBELS forge ahead. Princess Cleo and vengeful Jonas lead them, slaying with sweetness, skill, and a secret that can control Lucia's overpowering magic - all so they can use the Kindred to win back their fallen kingdoms.

• THE WATCHERS follow Melenia out of the Sanctuary. They ally in the flesh with King Gaius, who vows to use Lucia's powers to unveil the Kindred.

The only certainty in the dark times is that whoever finds the magic first will control the fate of Mytica... but fate can be fickle when magic is involved.
I am soo..don't know what to say. I have read too many books after this book that I nearly forgot what really had happened in this book. Plus, my memory of Falling Kingdom series has pretty mix up together that I can't barely tell what events occured in Gathering Darkness. I remember all of the excited, curious, fear and melancholy but I can't relly seperate them into which book this time.
It's like the images have become a run film in my mind flowing by fitting the time frame smoothly.
The only books that I can part within the scene are Falling Kingdom and Rebel Spring.
But greedy am I as I still eager to write this review. Why? As a writer of this post I find myself quiet annoying. Because....because
I want people to read this book. No. Not this book but the entire SERIES! Please I am currently begging you. If I should, I may be kneeling right now. But that doesn't seems necessary.
Oh..lovely people please.. This series is totally worth it.
I can't even put it into words of the awesomeness.So, you must read to gain what I am actually going through.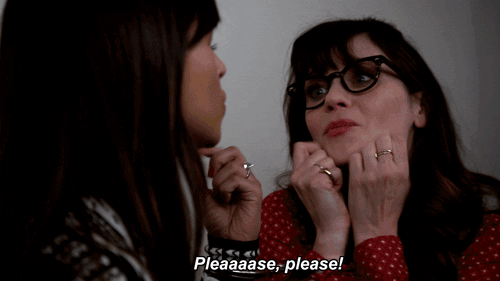 See ? See that?
There's one machine that has not be invented by scientist yet. But Morgan Roydes had already created. It is called a page-turner machine. You can use this without electricity (night is an exception though) , last long and the outcome may be stuck in your brain. It is made from papers and ink. You get it. this is ludicrous.
I still trying hard to guess the man for Cleo. Can I give my hope toward Magnus? He keeps defending Cleo for no exact reason. I can see his bright future, with proud crown on his head, Cleo beside him, ruling the Mytica and having child!
Aww. I am so torn. I hope this is not a false hope. Morgan please just for once be on my side.
Lucia. She may be quiet wicked in this book and I'm kinda freak-out. The right word is actually fear. Fear of losing her 'not-so-innocent', and her sweet behaviour. But I can't help myself from rooting for her. Anyone feel the same?
Jonas is as awesome as ever. He met with Felix? Right? Felix was introduced in this book right? There's something 'off'' there. He may be the right or the left. Which one? He was so hard to predict here. Well, everybody does. Cleo,Magnus,Jonas and Lucia already have turn to someone that are really not as they were in Falling Kingdom. Three volumes have really change everything.
Overall
I love this book and the entire series and can't get enough! I am hungry for Crystal Storm ( I have read Frozen Tides ) like I need it for my next breath.
Fantasy readers? What are you doing there? Go grab it!
View all my reviews