Amy and Roger's Epic

Detour
Genre
: Contemporary, Romance, YA, Travel
Pages
: 344
Goodreads Rating
: 4.05
My Rating
:
Amy Curry is not looking forward to her summer. Her mother decided to move across the country and now it's Amy's responsibility to get their car from California to Connecticut. The only problem is, since her father died in a car accident, she isn't ready to get behind the wheel. Enter Roger. An old family friend, he also has to make the cross-country trip - and has plenty of baggage of his own. The road home may be unfamiliar - especially with their friendship venturing into uncharted territory - but together, Amy and Roger will figure out how to map their way.
"The best discoveries always happened to the people who weren't looking for them."
Don't know what's the hype about. It is just a plain and flat story about Amy and Roger's road trip across the country. I have been reading this with a high-expectation but it didn't reach the point.
The female character, Amy Curry ( such a weird name ) had been living her life in solitude stuck in her home after her father died of a car accident. She was not perfect, and it seems kinda relatable in our real life. She was a high-school student and has a twin brother, Charlie but aparently their relationship which people assumed to be as close as knit didn't happen as well. So was her mother, Amy did not live in a happy gold-lucky-family and she had been dealing it well enough about the circumstances. Then, her mother decided to move in Connecticut, ( well sometimes its better to leave the memories behind ) and had to bring along the car which is not a good idea for Amy. But her mom had been planning to attach Roger, friend's son which happened to be Amy's childhood friend along the long trip. There, the detour began.
The road trip idea is kinda interesting along with the endless playlist and various pictures of roads and foods, just to make the trip more alive I think. I have been expecting for something more upbeat and 'epic' as the title says but I don't find any of it. Where's the epic guys? It is just a story tells us about Amy and her trauma with driving, Roger with his palpable determination in getting back with Hadley. Really? Roger, you stayed along with the road trip for the sake of your ex? I cannot stand this character's immature of dealing with his loving issue.
Although I don't feel related with any of the main-characters, I do love the side characters. Dave is a friendly and inspiring which I find it cool to be friend with. Despite of knowing Amy within minutes, he didn't have the problem of showing his side of warmness. Amstrong is also that kind of adorable character whom did not have anything against total strangers.
"Tomorrow will be better."

"But what if it's not?" I asked.

"Then you say it again tomorrow. Because it might be. You
never know, right? At some point, tomorrow will be better."
I know it is not an insta-love romance. But..Is it a romance? I doubt it. I don't feel the chemistry reaction between Amy and Roger. What trigger them to be together? Roger didn't even show anything that I think can they can just move on with it. Amy is just a high school girl who just flutter over everything. Really. I don't get the romance. It just happen near the ending to close the road trip and to make it look like a perfect closure of the tour.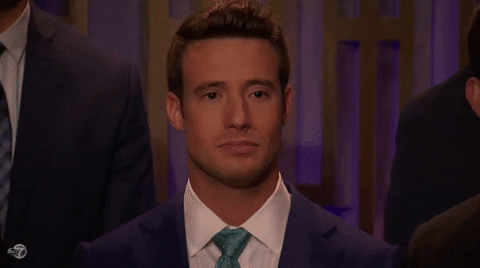 In my opinion, this story can be written better than it was. Especially the romance part. For me, it was sucks. The trip should be improve romantically and so the characters. Despite my critism over this book, there are some points that can be relatable in my life. The quotes are exquisitely amaze me with how they bring up my motivation in life. I know you will too.
XOXO,
Happy Reading!