Genre
: Contemporary, Romance, YA
Pages
: 372
Series
: Anna and The French Kiss #1
Goodreads Rating
: 4.11
My Rating
:
Can Anna find love in the City of Light?




Anna is happy in Atlanta. She has a loyal best friend and a crush on her coworker at the movie theater, who is just starting to return her affection. So she's less than thrilled when her father decides to send her to a boarding school in Paris for her senior year.




But despite not speaking a word of French, Anna meets some cool new people, including the handsome Étienne St. Clair, who quickly becomes her best friend. Unfortunately, he's taken —and Anna might be, too. Will a year of romantic near misses end with the French kiss she's waiting for?
"Is it possible for home to be a person and not a place?
"
Hello Paris lovers! This book is for you! If you are looking for something fun, drooling-character, cheesy, cute and a super light reading for the summer, then Anna and The French Kiss is a perfect book for you.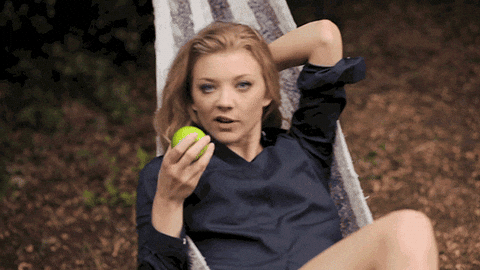 Let's discover the city of love! Yup, a teenage girl moving into an American Boarding School setting in Paris. Meeting a cute American + English accent + French name is a hell yeah. Who the hell doesn't want that kind of dreamy wish. At least once, you must have been fantasizing standing in this glistening realm.
Anna is an okay character. She loves movies and cinema, but apparently she doesn't know Paris has a freaking huge cinema? Really. She is such a shy and ordinary I don't know pretty boring girl?

Étienne St. Clair is a dream come true for every teenage girl including me. One thing that has been really highlited in his appearance is his smooth blond hair, although I have never saw him, I'm dying to run my finger through his hair. Sound pervert. I know. But you must been lying if you are denying the truth.
The plot is a normal contemporary story like any others. The main characters fell in love, but there's something kept pulling them apart from being together. As much as I am swooning over Etienne, I blamed him for being the main render of the problem. I cant't accepted the fact that he has a girlfriend but still has the time fooling around with Anna. His behaviour just makes him less decent and if I wanna get a boy, I will get away from his type. I enjoyed the tour of Paris though, and somehow I feel like I was in that moment, strolling with Etienne through the edge of Paris. It was well describe and Stephanie Perkins successfully makes me the one who's experiencing the whole journey.
"Why do I care so much about him, and why do I wish I didn't? How can one person make me so confused all of the time?"
Overall
It's a cliche story that you can normally get pretty much everywhere. Although I didn't love it as much as I hope, it is enjoyable. I find it's weird that I give this 2.5 stars but writing this makes me wanna reread it again. And how much I think it is not possible because my tbr books are overflowing.
XOXO,
Happy Reading!