Genre
: Contemporary, Romance, YA/NA
Pages
: 319
Series
: Beautiful Disaster #1
Goodreads Rating
: 4.17
My Rating
:
The new Abby Abernathy is a good girl. She doesn't drink or swear, and she has the appropriate number of cardigans in her wardrobe. Abby believes she has enough distance from the darkness of her past, but when she arrives at college with her best friend, her path to a new beginning is quickly challenged by Eastern University's Walking One-Night Stand.




Travis Maddox, lean, cut, and covered in tattoos, is exactly what Abby needs—and wants—to avoid. He spends his nights winning money in a floating fight ring, and his days as the ultimate college campus charmer. Intrigued by Abby's resistance to his appeal, Travis tricks her into his daily life with a simple bet. If he loses, he must remain abstinent for a month. If Abby loses, she must live in Travis's apartment for the same amount of time. Either way, Travis has no idea that he has met his match.
"I'm not your anything," I snapped, glaring up at him.
His eyebrows pulled in and he stopped dancing. "You're my everything."
Nah, I guess I am sick already with this kind of genre. I warn his ( beautiful disaster ) friends/bestfriend/wife/girlfriend to stay away from me. Don't get near me, don't you dare! I have already locked you away in the quarantine flock.
First, I am sorry for Beautiful Disaster's fans. These words may be offended for those who can't accept the fact that me and him cannot be in a relationship or even be a friend.
Look at the Goodreads Rating everybody! It is 4.17! Isn't is brilliant? How do you guys even read this? I had been going through variety forms of vulnerbality just to pass the ending. You know the situation when heroes ventured through the sea of lava and overlapping fire, swam across the risky ocean and climbing the tallest mountain in the world to achieve their goals?
This might be a hyperbola statement but
I can picture myself being in the same stage while reading Beautiful Disaster.
My goal will be explain below.
The heroine, Abby Abernathy is an ordinary cliche girl that I have zillionly met in books and trust me I have never get the chance of personallly met this kinda of character in my community. ( Maybe once, but it rarely happen ). She is what do they say as, innocent, she-doesn't-even-realize-she's-pretty, good-guy magnet, douchebag-magnet and of course a virgin. I know this kind of girl enough already. Let me predict, she will bump into a hot bad boy, going to stay together, having the predicament of admitting their feelings, make love, argue, make out, happily ever after. I finished this book just to prove my 'prophecy' right. Bummer! You got it.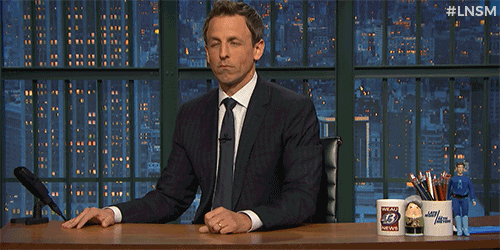 Travis Maddox. He is you know who-he-is. The lean muscle, full tattoed canvas, douchebag, bad-ass guy. Oh, you can't left the 'beautiful/boyish charm/handsome' part. It will be a sin. I have nothing to discuss about him, one question though. Why this kind of guy always get caught doing-what-you-think-it-is with sluts by the heroine? Is it just to float up his bad-guy side?
The romance written is just like any other ordinary contemporary you can find out there. Mediocre. Really. What will you expect then, you just read it above if I'm not mistaken. The bonus part that I find enjoyable and makes this slightly different than others is the ending. Sarcastically, I wanna tell you but it would be a spoiler.
"-It's over. Go home.
-You're my home."
Overall
I didn' enjoy it. I didn't love. I didn't hate it. I didn't recommend it if you are familiar with this kind of plotline. ( Refer to Wait For You ). But avid contemporary lovers might probably enjoy it. I just need a spark of firework.
P/S : Every book in this series can be read in no particular order as Walking Disaster was written in Travis POV , while Something Beautiful is just a story related to their friends relationship.
Every story has two sides. In
Beautiful Disaster
, Abby had her say. Now it's time to see the story through Travis's eyes.