Genre
: Contemporary, Romance
Pages
: 215
Series
: Crash #1
Goodreads Rating
: 4.04
My Rating
:



Southpointe High is the last place Lucy wanted to wind up her senior year of school. Right up until she stumbles into Jude Ryder, a guy whose name has become its own verb, and synonymous with trouble. He's got a rap sheet that runs longer than a senior thesis, has had his name sighed, shouted, and cursed by more women than Lucy dares to ask, and lives at the local boys home where disturbed seems to be the status quo for the residents. Lucy had a stable at best, quirky at worst, upbringing. She lives for wearing the satin down on her ballet shoes, has her sights set on Juilliard, and has been careful to keep trouble out of her life. Up until now.




Jude's everything she needs to stay away from if she wants to separate her past from her future. Staying away, she's about to find out, is the only thing she's incapable of.




For Lucy Larson and Jude Ryder, love's about to become the thing that tears them apart.
"You can't be friends with the person you were meant to spent your life with"
So, baby where to start? Let's starts with outrages warning of inevitable spoilers and other errors. Have you ever being frustrated of reading and hearing the same story over and over again. Like when you fetch a bolognese spaghetti for breakfast, then simple spaghetti during lunch and carbonara spaghetti with the same tomato sauce you have been eating since the morning. Spaghetti might be good and a drool-hungry type of dish for certain people like me, but sometimes you get so queasy of the singular taste you wanna vomit out of your gut.
Here, we met the decendents of Beautiful Disaster casts. The boring good girl ( Lucy ) which I don't know what so worth about loving, meet the bad-ass/jerk-bloody-butt ( Jude Ryder ) whom I find meh..The characters are not relatable at all. They are being ludicrous over something like WHAT?
Immature Lucy is always the one who need to be rescued and bad-ass Jude has the magic of i'm-always-there-for-my-girl at the right epic moment.
"How does a guy like you promise someone forever at eighteen?"
"Easy," he said, pressing a soft kiss into the corner of my mouth. "He finds a girl like you."
I can't even stand that conversation. Like, REALLY ?
This is a high school romance version of Beautiful Disaster, and for the fans, granted, good news for you.
My eyes were painfully sore (?) ( is that even a right word ) for bearing such a huge amount of eyes-roll throughout the entire story. Come on, there's nothing special here, it is totally and completely predcitable from the very start of the pharagraph. I can see the future of flashing images of where the story might be flowing already.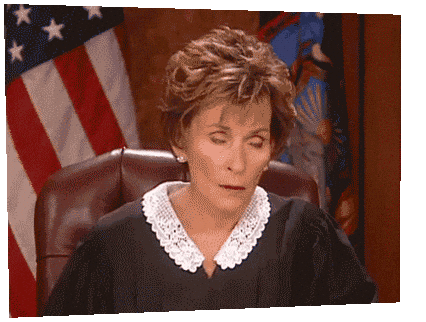 I find this book does not as entertaining as it claims, the plot-twists are nothing other than being involve in juvenile, crimes and 'love-you-but-i-cant' disorder. I am exhausted and sick of it. You might be wondering why read it if I hell know what it's going to be like? At times, I just hope that my instinct of contemporary might be somehow wrong and I expect something better. But, hey it is not that bad. I might be bored with the stuck-spaghetti-routine but maybe you are a die-hard fan for Italian food.
I got past through this smoothly because it is an absolutely an easy and light read so I don't gain any serious issue while reading it.
"Caring for someone is scary, because you both know how it feels to lose someone in the span of a heartbeat."
This book doesn't live up the hype that has been buzzing around the rating system and honestly I don't know how it works. I might be give it one star but the easy read part just enough to keep his buddy on hold. If you are sooo in contemporary bad-boy with good-girl genre, this is more than perfect for you.
XOXO,
Happy Reading!