An Ember in The Ashes
Genre
: Fantasy, Adventure, Romance, YA
Pages
: 446
Series
: An Ember in The Ashes #1
Goodreads Rating
: 4.31
My Rating
:
Laia is a slave. Elias is a soldier. Neither is free.

Under the Martial Empire, defiance is met with death. Those who do not vow their blood and bodies to the Emperor risk the execution of their loved ones and the destruction of all they hold dear.

It is in this brutal world, inspired by ancient Rome, that Laia lives with her grandparents and older brother. The family ekes out an existence in the Empire's impoverished backstreets. They do not challenge the Empire. They've seen what happens to those who do.

But when Laia's brother is arrested for treason, Laia is forced to make a decision. In exchange for help from rebels who promise to rescue her brother, she will risk her life to spy for them from within the Empire's greatest military academy.

There, Laia meets Elias, the school's finest soldier—and secretly, its most unwilling. Elias wants only to be free of the tyranny he's being trained to enforce. He and Laia will soon realize that their destinies are intertwined—and that their choices will change the fate of the Empire itself.
"All the beauty of the stars means nothing when life here on earth is so ugly."
This book is so adventurous, cruel , wicked and everything related with the aformention words.
You know my style when reading fantasy is reading while knowing nothing about it. Well, that's happened. At first, it was quite hard and it confuses me how the world system works. But, lucky me I got over it quick enough.
Living in the ancient Rome terrifies me. A lot. Why women always got treated like that long ago?
Living their life as slaves and being rape is like a common inevitable event occur in the society.
A kingdom being ruled by a despot ruler, shield with a massive amount of mask soldier walled by such protected skilled masters. For sure, I would not live in this era ever.
Let's just jumped into the character. Laia. She's not as weak as you might think. She might be scared, frightened and sometimes lack of confidence but I like the idea of her being all of that is something that is not keeping her down, instead it stands her up although the circumstances are not allowed.
The most highlighted thing about her is being determined. She is the most determined female I have ever met. Although there's no guarantined about her brother being alive, or her life being put in risked, nothing matter because she had no one left.
"Fear is only your enemy if you allow it to be. Too much fear and you're paralyzed. Too little fear and you're arrogant."
Elias, Err. He is such a wayward character to read. I didn't know what to expect about him. He is unreadable and everything about him is unsure. But there's one absolute thing I am very sure of myself about him. I don't like him, but I do not hate him. It's hard to explain. Okay. The thing is his relationship with Helene is a major resistance in this story. I don't want Elias to think Helene in that way. It seems wrong and I know there must be something between them as boys and girls cannot be in a bestfriend relationship ( except Juliette and Kenji ). And this angst just enough to render Helene as the worst character ever, or the character I hate the most my least favourite character.
The story is a very fast-paced, which warns you for not skipping even a page or you might lost. The trial stages are so frightening and gripping me no matter how cruel and heartless they were. Talking about scared, no character had been made me frightened the hell out of me other than the heartless damnbitch Comandant. If I was the Cook or any of her servants, I can't even sleep at night, wondering she might visit my nightmare. No wonder her previous servants prefered suicide. I might be doing the same.
"I'd rather die than live with no mercy, no honor, no soul."
Well, this is such a great book that finally reach the point of my expectation despite its hyped. I believed this is a duology, and can't wait for the next book to come out because the ending was a cliffhanger! I assumed Helene will be dead in the next book please.
Sabaa Tahir don't dissapoint me. I might pay you if it gets you to edit the parts.
One last thing, am I the only one who ship Laia and Keenan?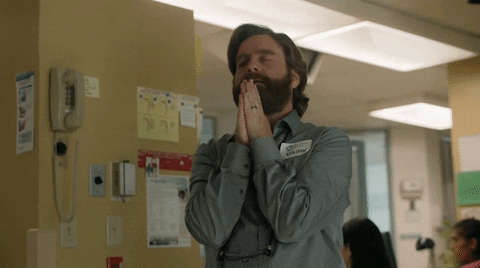 Overall
What do I think? It is such a great fantasy story, but the square romance mess it all!. If Helene did not exist in the goddamn world, I would give this book 5 freaking star!