Slammed
by Colleen Hoover
(
Goodreads
|
Book Depository
|
Bookurve
)
Genre :
Young Adult, Romance, Contemporary
Series
: Slammed #1
Following the unexpected death of her father, 18-year-old Layken is forced to be the rock for both her mother and younger brother. Outwardly, she appears resilient and tenacious, but inwardly, she's losing hope.

Enter Will Cooper: The attractive, 21-year-old new neighbor with an intriguing passion for slam poetry and a unique sense of humor. Within days of their introduction, Will and Layken form an intense emotional connection, leaving Layken with a renewed sense of hope.

Not long after an intense, heart-stopping first date, they are slammed to the core when a shocking revelation forces their new relationship to a sudden halt. Daily interactions become impossibly painful as they struggle to find a balance between the feelings that pull them together, and the secret that keeps them apart.
So, hey. I just read this book, It's Colleen Hoover. How should I react ?
The first Colleen Hoover book that I have read was Maybe Someday and it shattered me to pieces. And I was convinving myself to move on one after one month of Ridge's hangover. Then, November 9 which was breathtaking and I was having another hard-time to move on.
It's kind of really hard for me to start reading this book. Like, I wanna read whatever words of Colleen Hoover's but this is too hype-up and I have trust issues with hype-up contemporary books unless it was recommended by readers that may have similar taste with me.
But I just wanna give it a go. And see, I can't stop myself . Here's the reasons:
The words are simply
shoot straight to my hearts
. Hands down.
The chemistry of their families
Do you realize that their hardships were actually brought these two families feeling like they depend and belong to each other because both families were in a lost of something. And whenever Will and Lake's relationship was crack and seems to lose hope, their little brothers will always be the lialison of the family.
I really love the friendship between Will's and Lake's brothers. They live just like how I wish my childhood life would be. Kids are weird in a unique way and honest with everything that live in their minds. But Kel is way too
weird
for a kid. The backward days? Teachers should give homeworks to this kid. Haha.
Eddie and Lake
Eddie is a character in a contemporary book that always come out of no where and suddenly just bff with the main character. Although I was hoping that their relationship was build in a more realistic based, Eddie's characters are what I think all friends in the entire universe should be.
But there's some elements that hooked with the 'contemporary-hype-up', just like I was expected it to be.
Lack of refreshment
I just don't know how to discuss the story plot because there's no mind-blown elements. The twist is what I think I have already read in another contemporary books. Money-and-family conflicts always have to be in the way.
Character's were
into each other too fast
I don't get how Will and Lake..?? Um, explain please?
Oh, and of course, Lake 'is' a virgin.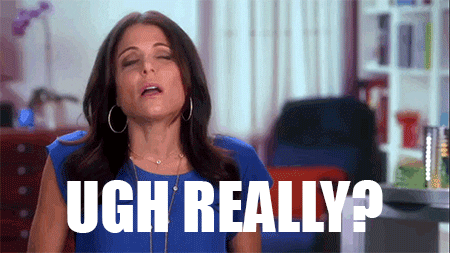 Why they end up being together
I hope it was more, not just because Will changed his mind and simply came to realize that he had the chance to make Lake the first. Dude, do you know how much time you had wasted?
Despite all of the characters' flaws and mistakes, I guess that is how we grow up right? We learn from our mistakes and try not to repeat our shits all over again.
I know this book is those kind of cliches but I can't help myself from falling in love with the words. I don't know how this freaking author did it. It makes me realize that I always have a choice and I am the one who will determine wether it's good or bad and how I turn it to be with the way it supposed to be, in line with your heart. Thanks for Avett Brothers though. I checked out some of their songs and they are cool. I do love some of their songs.
Overall, slammed book is an enjoyable book although the characters irritated me.
I was surprised because I cried because it is not as good as Maybe Someday and November 9 but why I was crying??
Normally, this kind of story receives less than 4 stars, but with the heart-wrenching poems and all, I don't care about the stars. I just give it. Because I just use my heart, not head.